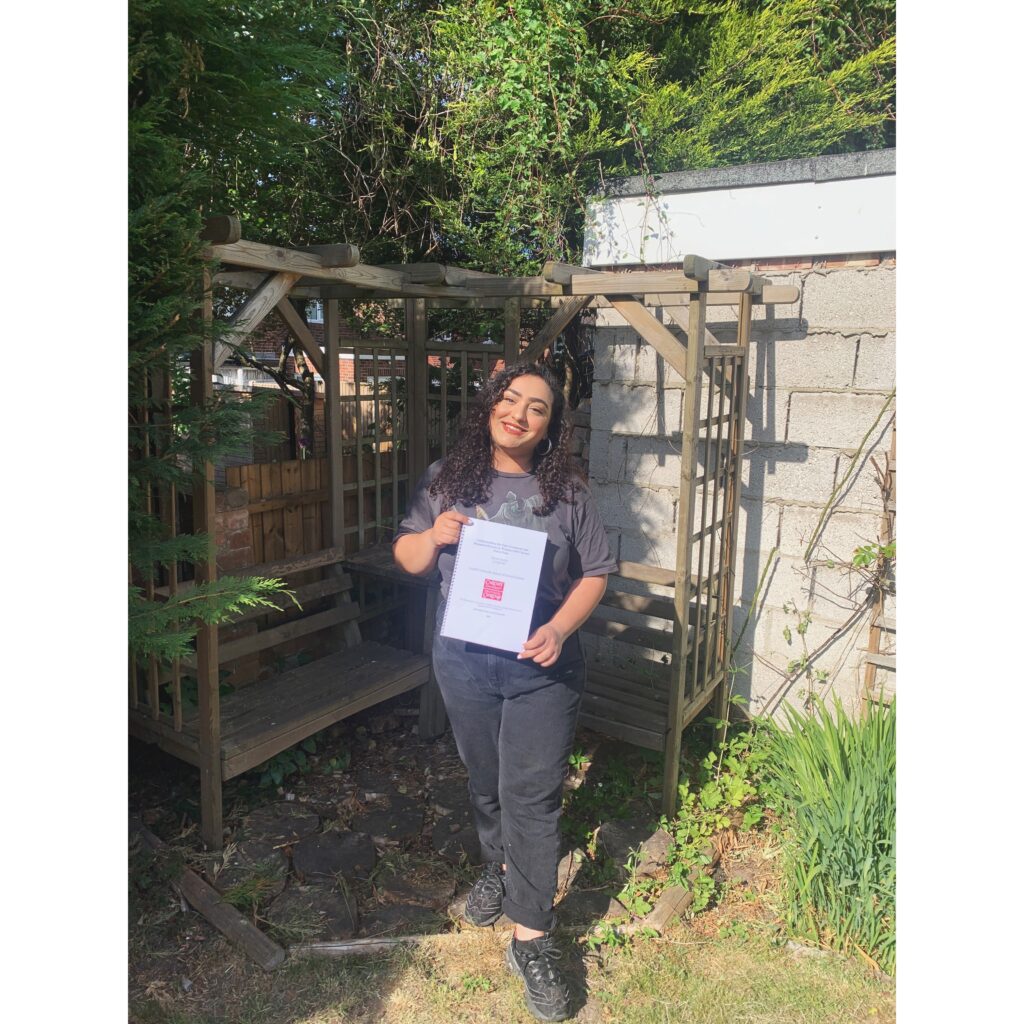 I began my journey at Cardiff University in 2015. My undergraduate course in Journalism & Sociology, was only supposed to last me 3 years. Little did I know that unlike most people on my course, I would graduate 2 years later than I was supposed to. Just a few weeks ago, I received my grades for my final year and broke down when I found out when I would be graduating with a 2:1. Not because I was upset or disappointed, but because I was relieved.
In my first week of 2nd year, back in 2017, I was diagnosed with Endometriosis.
Having had good health up to that point, I didn't consider the full impact of living with a chronic illness at University. A few months later, I found myself having to pack up and leave my friends at our shared house earlier than I was expected to, so that I could go undergo and surgical procedure.
Given that my surgery and illness had interfered with the majority of my second year, I decided to retake the few modules I had yet to complete. I was disappointed that I would no longer be in lectures with my friends or graduating at the end of the year with the people on my course, but it wasn't the end of the world.
But it didn't work out that easily. A few weeks into the Spring Term, I received the news that one of my grandparents had sadly passed away. Obviously, without hesitation I went back to my hometown for a few days so that I could be surrounded by the comfort of family. My plan was to return back to Uni a few days later. After all, I had left food in the fridge, had balls to attend and exams to prepare for.
University isn't easy. I feel like a lot of people, especially the older generations, don't understand the significant impact that the heavy workload can have on your mental and physical health.

Sarah Harris
But like I said, things don't work out so easily. I woke up with a backache that made it impossible to move. Thinking I'd just pulled a muscle, I told my friends and housemates I'd be back within a few days. Little did I know that 2 weeks later I would become a hospital in-patient for several weeks and diagnosed with a rare and complicated illness.
Despite everything that was going on, I was still adamant on returning back to Cardiff to start my final year in September. So much so, that even after a 7-hour surgery, I was up in my hospital bed with a heavy load of books by my side. But my body was exhausted, and my doctors told me I needed a few months to recover.
I was distraught. I was already a year behind the rest of my cohort and if I took out another year, not only did I feel like I would be wasting time but also missing out on the university experiences I felt were an integral part of being a student.
Nevertheless, I had no choice. I moved back to my hometown, where I was close to my family and my doctors. I got a part-time job that allowed me to fill up the free time I had and ensured there wasn't a huge gap in my CV. I got to completely recover and strengthen my body. I knew a lot of people over my time at Uni who had taken a year or so out in between their studies to focus on themselves and their mental health, and now I finally understood why they needed it.
University isn't easy. I think a lot of people, especially older generations, don't understand the significant impact that the heavy workload can have on your mental and physical health. So, if we need to take some time out to recover, we should. I was subject to a lot of comments from people saying, "shouldn't you have graduated 2 years ago?" or telling me I "took long enough."
It took me a while to understand that no one has the right to judge me because no one knows the personal struggles I had to overcome to get here. I finally returned back to Cardiff for my final year in September 2019 and all of a sudden, I was overcome with anxiety. I felt like a fresher all over again. All of my friends had jobs and had graduated. I didn't know anyone on my course and the only person who knew what I had been through was my tutor.
But it was arguably also the best year of my University experience. I made new friends. I took part in new experiences. My grades flourished. I got to fall in love with my city and university all over again. I spent so long wondering what other people would think about the length of time it took me to complete my degree, when really, I should have been giving myself a pat on the back for making it to the end.
If it did take you longer to complete your degree, who cares? You still completed it and that's what matters. If you need to take some time out, take it. Your health should always come first. A degree is a huge achievement and don't let anyone put you down for not meeting their ideal requirements.