Written by: Issy Aldridge
To The Girl Still Hunting For Her Graduate Job…
In 2020, I graduated university with a degree in Music Journalism. I spent three years in a city I came to call home, and invested huge amounts of time, energy, and tears in achieving my Bachelor's degree. Following graduation, I had planned to go travelling and take a break from the structure of education that had narrated my life since the age of five. But then COVID came along and flipped the world as we all knew it upside down. I spent my final term at university locked away in my childhood bedroom, completing coursework and writing my dissertation whilst surrounded by memories of a world truly gone by. Photos of me with friends at festivals or at parties with thirty-odd people started me straight in the eye, as I contemplated what the future held for me beyond my time at university. By June, I'd survived the motions of online learning and had emerged the other side qualified, but ultimately, unemployed. This is the struggle that many recent graduates are facing right now, especially following the news of another nationwide lockdown.
For many, myself included, the last six months have been entirely consumed by Linkedin searches, CV amendments, endless follow-up emails, and overwhelming worry and concern about the future. I'm almost convinced I could now recite the rejection email formula better than those who actually (automatically) send them. But whilst many of us continue our battle with the pandemic-stricken job market, others got lucky in finding their feet amongst the craziness of 2020. Below is a collection of open letters written by those who succeeded in entering the job market last year. They wanted to offer advice, guidance, and words of encouragement to those of us still hunting for our first major roles in industry. So, to the girl still hunting for her graduate job, take my advice: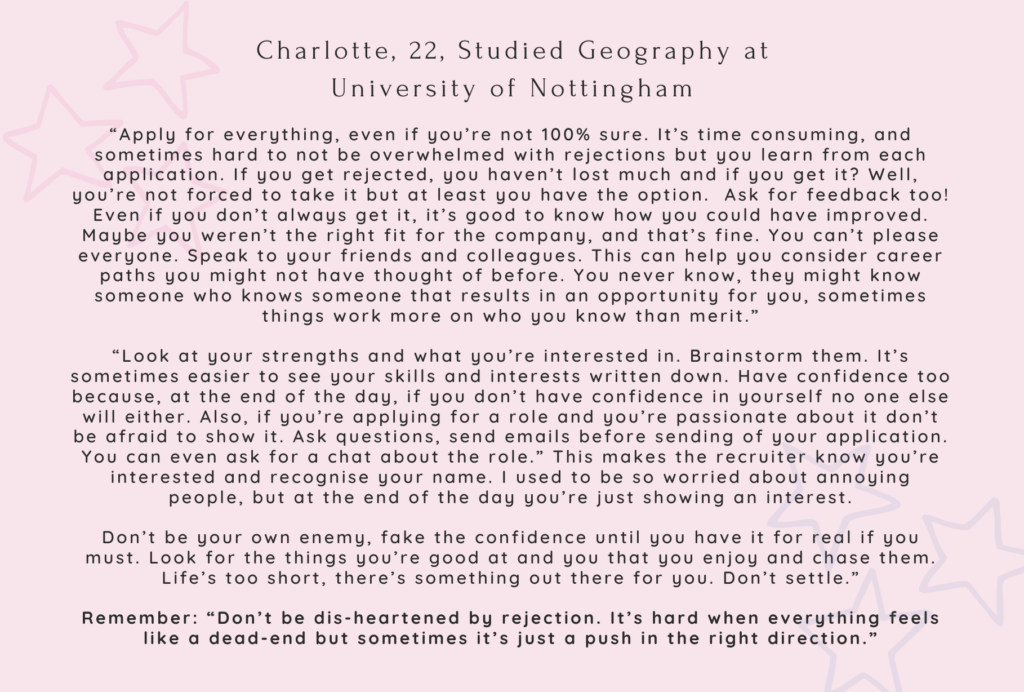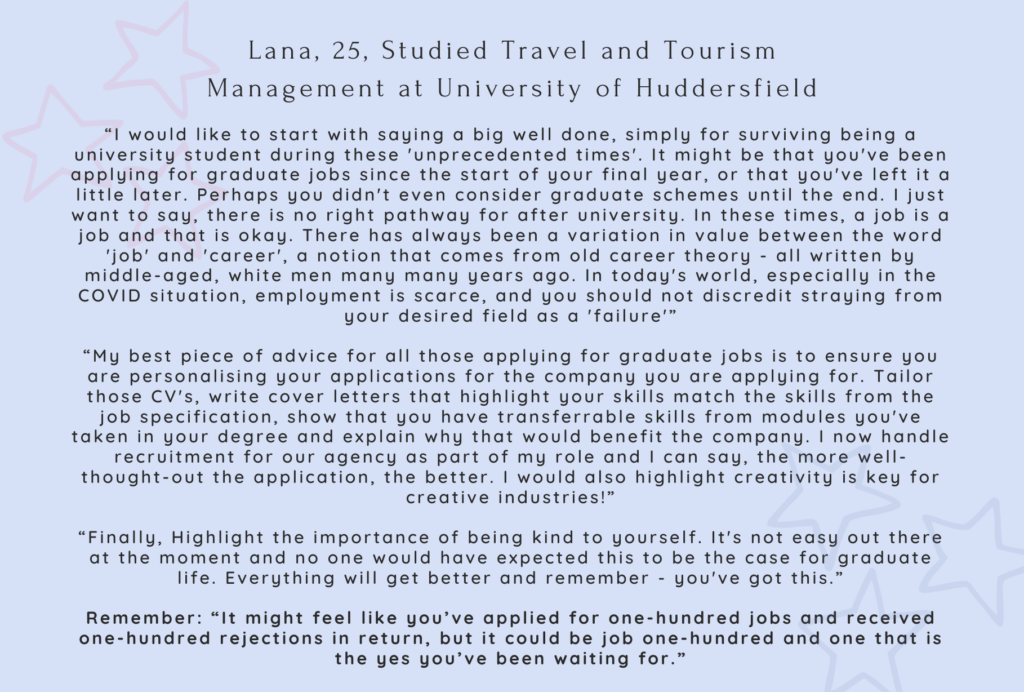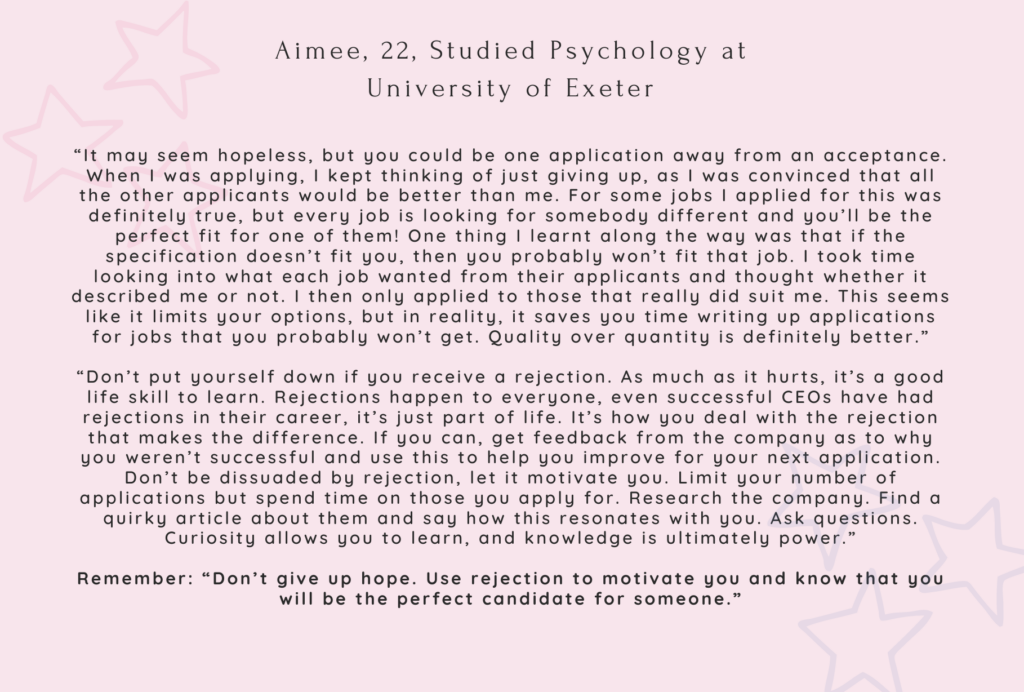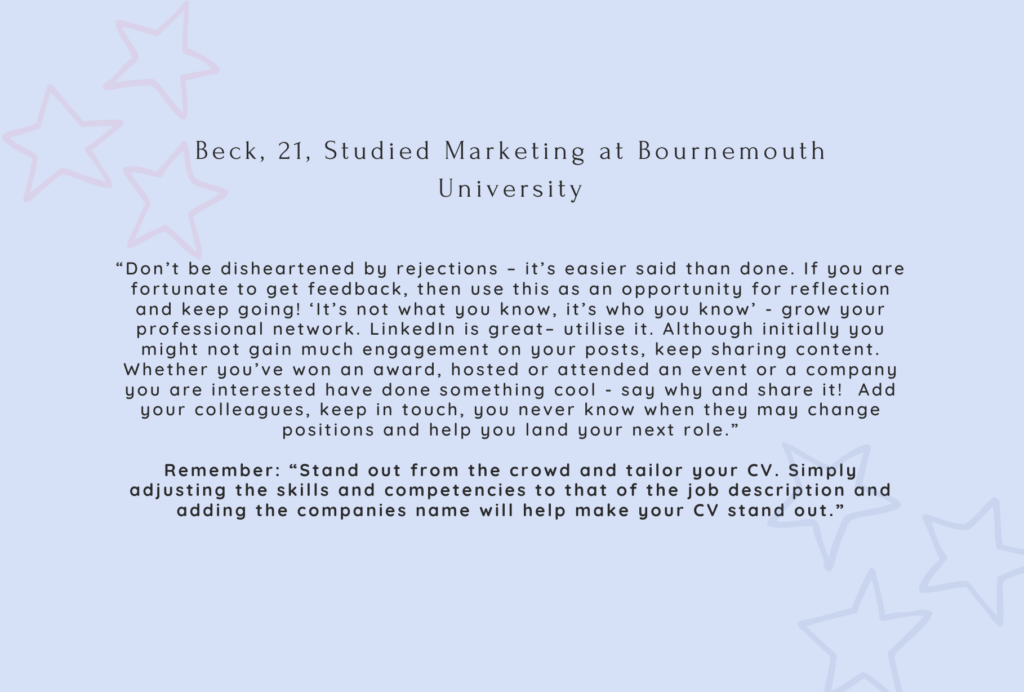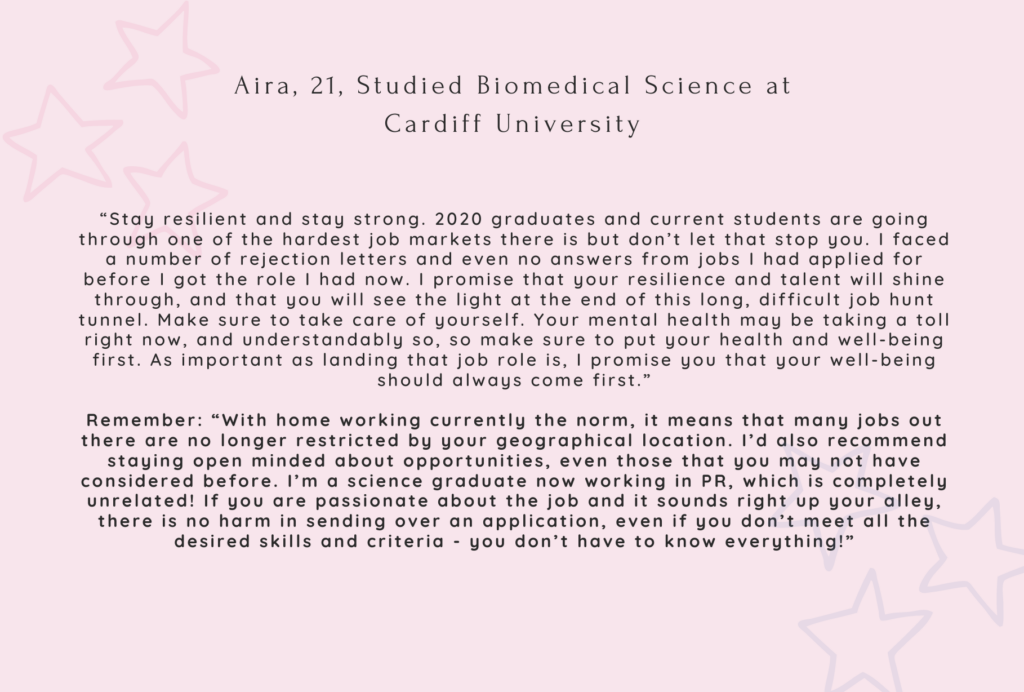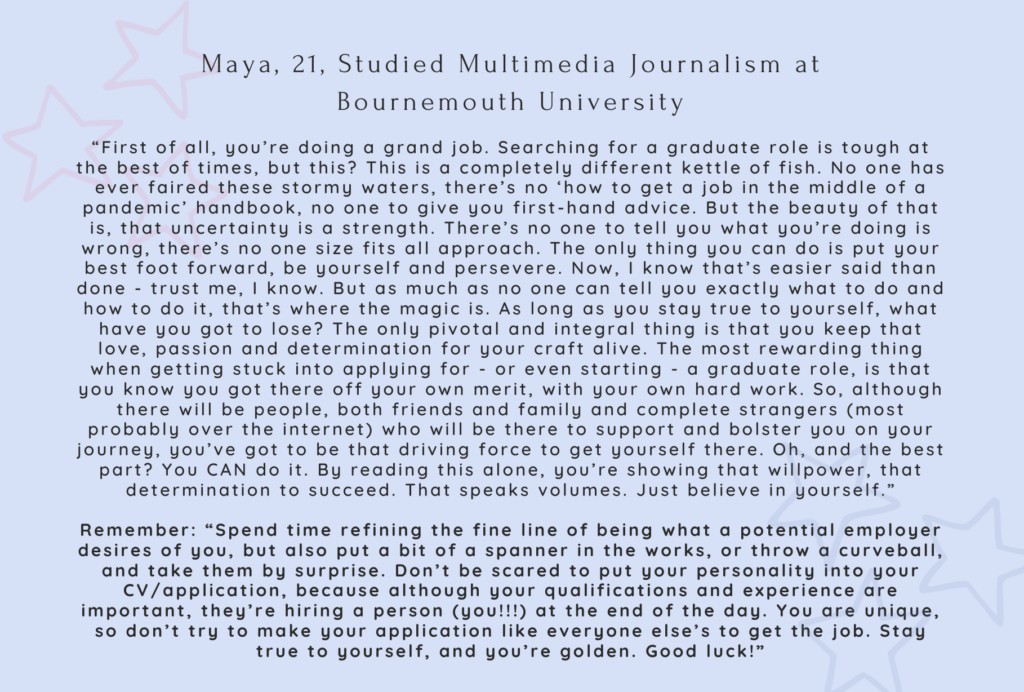 Every graduate's journey is going to differ from the rest. There is no clear and linear route to employment, especially not in the midst of a global pandemic – try to remember that when firing your fifth application email of the week. Take the time to be sure that the jobs you're applying for are truly what you want, because there's no point in applying to something if you're not passionate about it. But ultimately, remember that you're not alone in your hunt for employment. There are millions of fellow graduates feeling anxious, miserable, and in the same position as you, so reach out to those around you if you need a little bit of support. Soon, the job you've been waiting for will roll around the corner and you'll be glad that all of those previous applications failed. Just hang in there.