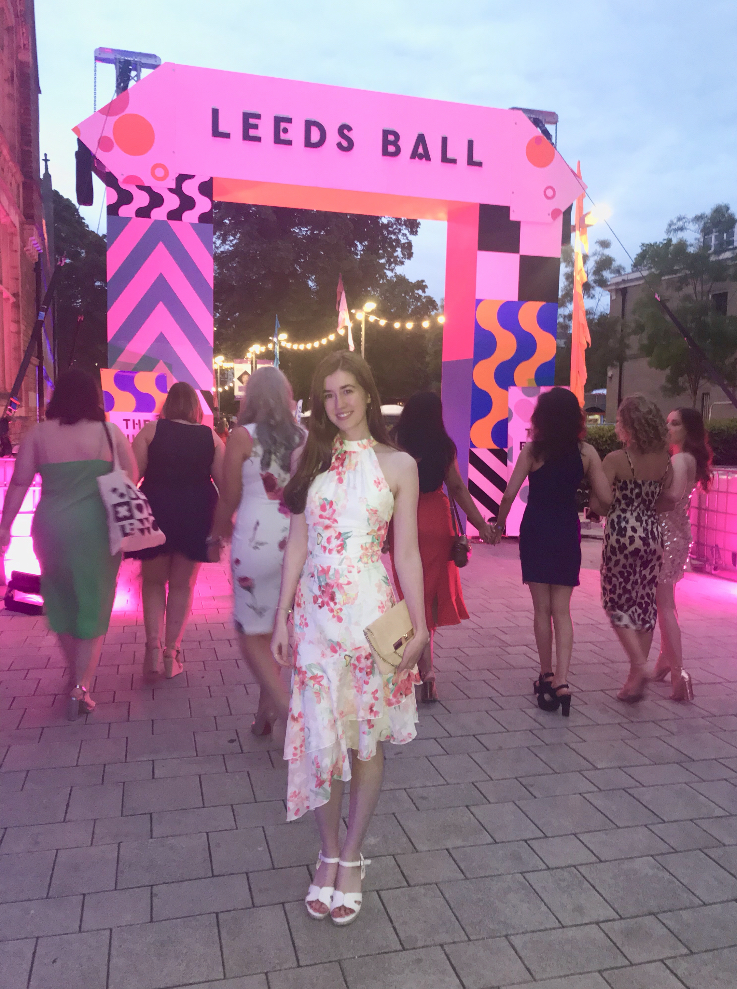 Words by Chloe Lorenzi, Illustration by Stela Bonova
I moved out of my student house where I laughed away every evening with my housemates, eating toasties at midnight and found myself back in my childhood bedroom. I spent the first couple of weeks eagerly refining my Zoom quiz rounds, throwing myself into my one Boris approved walk a day and signing up for every free online course going.
Then things started to feel a bit quieter. Post graduate depression creeps up on you with "What are you going to do now?" an instant fight or flight response trigger and I yearn for the chance to just be back in the living room where it all happened.
Maybe, like me, it's been a while since you felt the warmth of sitting amongst a group of good friends. Maybe you moved back home to find old friends have moved on and elsewhere. Maybe you got offered your dream job and moved to a brand new city but then found concrete jungles where friends can be hard (but not impossible) to find.
It can feel shameful to admit, but feeling like you have no friends is a very real and very common space to find yourself in. The surrounding stigma can feed the internalised self-sabotage mechanism that inhibits you from feeling and being your best self, stopping you from getting yourself out there and making some much needed new pals. We will all find ourselves needing to make new friends throughout our lives and if there's one thing you should take from this article it's this:
TL;DR PEOPLE NEED YOU, JUST AS MUCH AS YOU NEED THEM.
So how exactly do you go about making new friends when you don't have the structures of university societies/ halls to lean on?
TAKE SOME TIME TO REFLECT
Taking some time to rationalise why you need to make some new friends is key to gaining back the confidence you're going to need to get yourself out there. Acknowledge if you're feeling like you've gone backwards because your social circle is looking a little smaller than it used to. Extend compassion towards yourself as though you are someone who is in your care, you deserve it.
START WITH WHO YOU ALREADY KNOW
Maybe you've moved back home and there are people from school you haven't spoken to in years. Now is a great time to reach out and reconnect. Ask yourself how you'd feel if they were to reach out to you first. You'd probably be eager to strike up a friendship again so chances are, they will too. Ask uni/ work friends if they know anyone in your area they could put you in touch with. If you start to hear the voice inside your head telling you others won't want to hear from you or everybody else already has their friends and therefore you won't be welcome, acknowledge it. Then remind yourself that this just isn't true.
JOIN A HOUSE/ FLAT SHARE
If you're moving somewhere new, finding a house share with similar people can be a great place to start (and a great way to replicate the uni vibes we're all longing for!). After coming back from my placement year, I moved into my final year house knowing only one out of four housemates. I moved out with 3 new friends and will always cherish the memories we made together in that house. Never underestimate the power of chatting rubbish in the kitchen whilst you're all cooking dinner. Suggest a Sunday film night to bring everyone back together when life gets busy (Netflix party is great for reuniting separated households). Little and often will go a long way.
JOIN A SOCIAL MEDIA GROUP FOR YOUR LOCAL AREA
After following a link on a facebook group for female graduates, I found myself in a 'Bristol Gals' Whatsapp group which, at the time of writing, has 70+ members. 70+ people just like me, starting new jobs/ masters or moving back in with family, all looking to meet new people in the area. I've since been to one (socially distanced) meet-up and the next one is already in the diary. It felt like being back in first year of uni, joining all the group chats and excitedly going to meet the people I'd been talking to. Bonus tip: if you can't find any groups for your area then be the person who starts one! You'll be surprised how many people are waiting for someone to make the first move.
TO FIND A GOOD FRIEND, YOU HAVE TO BE A GOOD FRIEND
If you're missing uni and want to do some further reading, I highly suggest: How to Win Friends and Influence People by Dale Carnegie. The main takeaway is this: make it about the other person. It's human nature to spend most of our waking lives thinking about one thing: ourselves. You spend all day thinking about your career, your relationships, your studies etc. and well, everybody else is doing the same, so ask them about it. I'm convinced the only 3 words you need to strike an instant connection with anyone are: "How you doing?"(- Joey is gonna be proud!). Identify what you value in a friend and then become that friend.
DON'T BE AFRAID TO TAKE THE LEAD
It's great when opportunities land in our laps and friendships grow organically. We do however sometimes need to be brave and make the first move. If you've found some people you're interested in getting to know better then be the one to suggest a meet-up/ Zoom hangout. Instead of waiting for an invite, send an invite. The worst thing that can happen is they could say no. That's it. So take a breath and send that text. You got this.
CONSISTENCY IS KEY TO LONG LASTING FRIENDSHIP
If there's one expression I love to repeat over and over again until I'm practically blue in the face it's this: Rome wasn't built in a day. Graduating is tough. Graduating during a pandemic is some Mario Kart Rainbow Road level stuff. Chances are, your best friend didn't become your best friend overnight. It took weeks and months of consistently connecting with them for your friendship to blossom into what it is today. Patience isn't my strong suit either (I'm a Leo after all) but it is necessary when it comes to making genuine, long lasting friends. And remember: people need you, just as much as you need them.