Words by Ellie Pinder

Whilst I speak about my experience and the emotions felt as a result of moving back home from uni, I recognise this alone is a privilege and to many others, this situation will have been very different and more challenging. However, I hope this can still relate to the graduates that have found themselves in a similar position or those who might experience this in the future.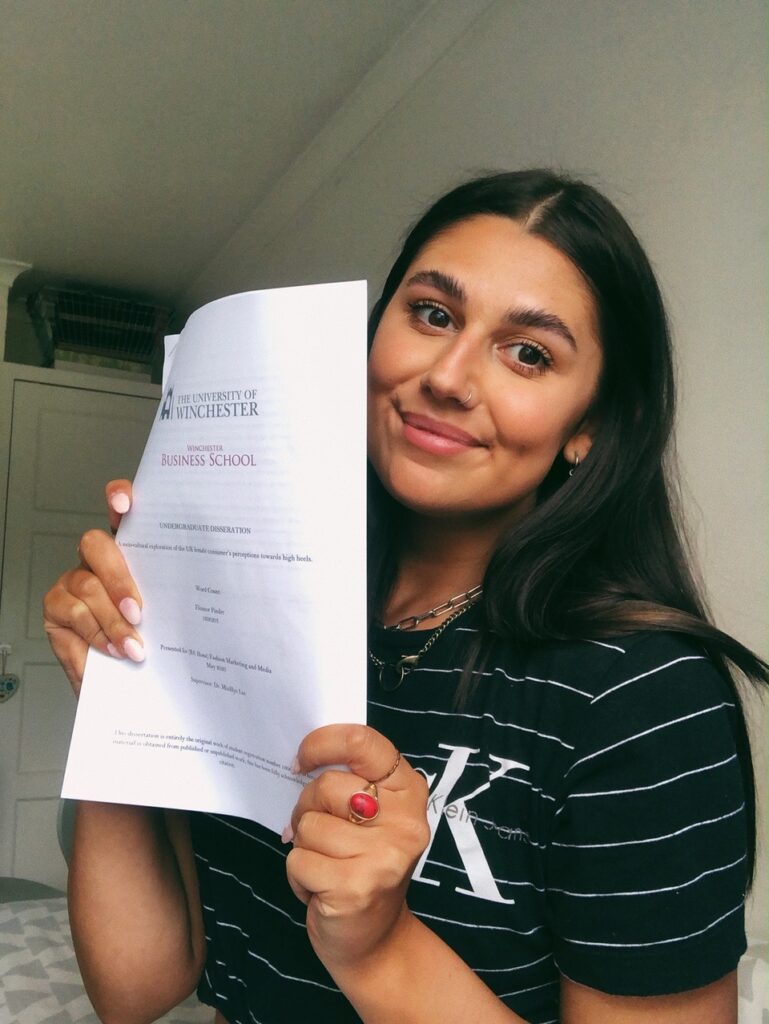 Not being able to swivel round to ask one of my friends how many references they had or being able to take a break with an over priced coffee also proved difficult…

– Ellie Pinder
Packing Up & Moving Back
Despite an admittedly not so sad goodbye to our dingy flat that seriously lacked proper ventilation or sunlight, my friends and I still enjoyed a final drinks night all perched on a mattress and an array of pillows on the floor to hastily commemorate our three years of uni memories. Then just 24 hours later and I had packed as much as I thought I would need/ would fit into my surprisingly spacious Ford Fiesta.
Although Coronavirus was a very daunting issue, like all students in this position, I just needed to focus on completing my assignments and the looming dissertation. Even though I found the distraction of uni work strangely comforting during these time, it was still incredibly challenging. Every day after moving back was spent glued to my laptop with the residing feeling of self-doubt circling my mind. In addition, not being able to swivel around to ask one of my friends how many references they had or being able to take a break by grabbing an over-priced coffee also proved difficult, but I did it, we did it!
Now What?
But now what? Originally, my time remaining in Winchester was going to be spent working until the end of our tenancy would signal the time to move home. But Corona fast-tracked us into this position and now I had no idea what to do? Although I'm lucky enough to get on well with my family and I have a couple of friends in my hometown, I had entered a new chapter of my life where my uni girls were no longer in the next room. Like many students, I relied on my best friends for continuous support, entertainment and advice throughout our time at university. We befriended each other in the first week so had supported one another for three years and now there has come a time where we can't communicate as often and easily as we once did.
Moving back home meant not only getting used to only having my friends there whenever I need a chat or someone to vent to but the weird habits and routines that had become our normality. Fake tanning on Thursday's, ordering Zizzi's on Deliveroo despite two of us actually working there, and the late-night trips to 24-hour Tesco have all been missed. Alongside the downtime that consisted of nights out or the chilled evenings which became more regular as a hangover the next day would interrupt our library schedules.
If you have found yourself in a similar position here is a few of the things I have been doing to help stay connected and grounded at home without my friends being physically there to support me.
How to stay grounded…
ZOOM CALLS + QUIZZES
Firstly, the most obvious one but equally as important. Zoom calls! Even though the rules have been relaxed slightly now, while we were still completing uni work at the start of lockdown it was vital that we called on either the short-lived Houseparty or Zoom to keep in touch. Quizzes and drinking games were almost a way of easing us into life without all physically being together which has been incredibly helpful in moving forward.
FIND / FOCUS ON YOUR OWN HOBBIES
Not having each other to entertain yourselves is hard to get used to but having the newfound time alone to find focus on hobbies and your own interests can help you become less dependent on your friends/flatmates. For me, that was working out, listening to more podcasts, getting back into reading books and writing again. Use the time to build on your skillset and grow on your own.
JOURNALLING
Keeping a journal, or simply noting down each day things you are grateful for or looking forward to in the future has really helped me to stay grounded during these times – might be worth a try if you struggle to deal with not having as much communication with your friends.
KEEP UPDATED ON THE LITTLE THINGS
Simply sending pictures or messages about the smallest things in a group chat means can try to you stay involved with what everyone is up to – even if it's not a lot and really random. These might be the small, stupid things that you would mention in passing when seeing each other every day but can help you stay in touch.