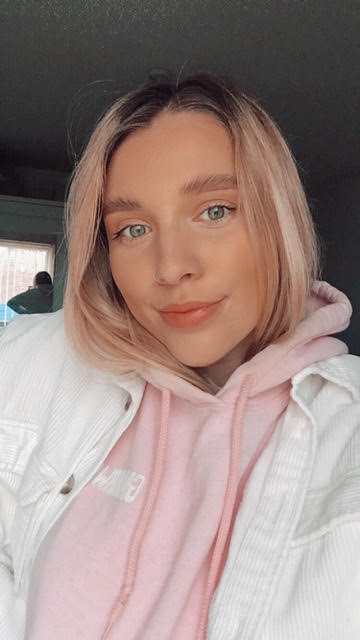 Words by Katie Hopkins
Feeling nervous, uncertain, scared to apply for your first proper job? Let's see if I can help.
Hi, I'm Katie, 21-year-old recent Fashion Promotion graduate from Manchester Metropolitan University. Here to tell you that entering the world of work can be the most daunting task you've been set and one that you can't get out of. I've learnt the ins and outs of employability over these past few months and discovered the power of self-promotion. If you're lacking confidence, a voice or just need a helping hand, here are my top tips to exude assurance and take the leap to present yourself. 
Confidence Boost
The first thing to note is that you're the only person you need to convince. How can you expect an employer to believe in you if you don't believe in yourself? It's simple really. Think about all you have accomplished in the past 3,4 even 5 years. Growth and realising your strengths are a huge part of building up the foundations of your self-belief. The Skills by Mishal Hussain is a great book to get stuck into, one that really considers your potential and what you can offer to an employer. Or if you're needing an extra skill boost to refine your job area, free short courses on Future Learn, Google Digital Garage and LinkedIn learning can give you that edge over another candidate and improve your self-certainty.
LinkedIn can be your best friend, don't be afraid to reach out to professionals in your field – they're only human.
Networking
Add connections, follow the brands you would love to work for, start posting content regularly and watch as you engage your network. Completed a short course? Let them know. Updated your portfolio? Show them what you're made of. Like, comment and get familiar with chatting to professionals in your industry. And make sure to put in your bio that you're seeking opportunities, it's the best way to let recruiters know you're open to be contacted.
Application
Have a CV, cover letter, business card and an opening email in the bag. Perfecting an application email that you can adapt for each job application is a great way of working solidly on one piece of promotion. It will not only show you're committed, keen and ready for a new challenge but a task you won't find as daunting if it's already stored, primed and ready, on your laptop. You'll be getting happy applying for jobs in no time. A CV is your professional dating profile, we tell each brand how we're the perfect match for the job – so make sure you tailor each one specific to what you're applying for. If it isn't in line with the job description or you haven't made the relevant skills clear on your CV, then you won't get an email back, period.
Branding
Branding is a key stage in successful self-promotion, in a world where we hear things online first and foremost, being branded is an important tool to gain traction and become a familiar face. My only rule: consistency is key. Make sure your website, logo, LinkedIn banner, CV and Cover Letter are in line with each other, you'll look like you have your shit together, even if you're feeling wobbly. Your personal branding needs to reflect your personality, make a killer first impression and show that you're 100% capable of working in your industry of choice. Websites like Wix and Squarespace can help you out in creating a site for free and if you aren't a budding designer, Canva and Adobe Spark can aid you in logo creation to get ideas rolling. If you can use Instagram to promote your practice, don't shy away from socials. I've found Instagram alongside LinkedIn, to be one of the most important tools to put yourself out there and we're all familiar with Insta so there's no excuses there!
Whilst I haven't found a grad job yet and contemplate applying for a Masters, the confidence in my practice, communication with professionals and my own self-worth have been amplified greatly. I guess that's all that matters right now and it's all we can do – I've learnt how to love self-promotion and I hope you do too.
So, take my advice and have a little faith, we're all rooting for you.